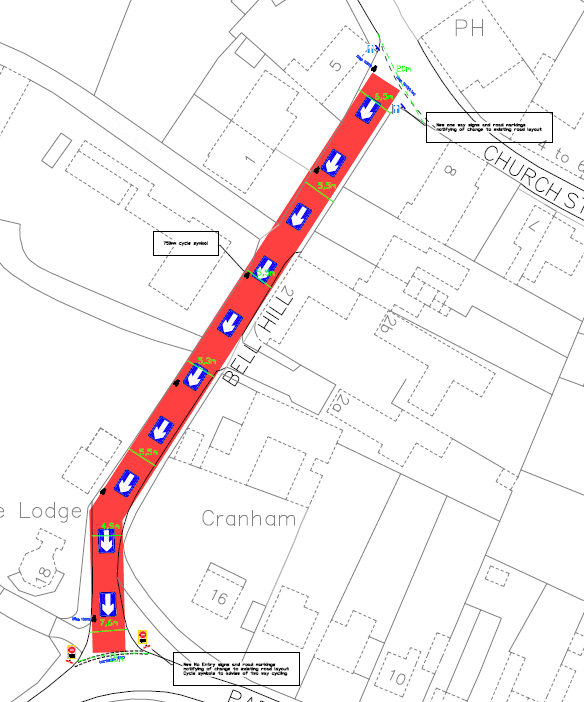 We have received notification from Cambridgeshire County Council work is planned to take place between 0800 and 1700 on Friday 11th September, ( road marking is weather dependent).
Residents who usually park on Bell Hill, please can you park elsewhere during the day between 0800 and 1700 on the 11th September to enable the road markings to be completed as quickly and safely as possible.
The road markings at both junctions will be completed under traffic management, so there may be some disruption for drivers trying to get in/out of the junctions at either end, and through traffic. The signs will be installed at the same time.
Once completed Bell Hill will be one way from Church Street, and no entry from Park Lane.
Any objections to the making permanent of the Order should be sent by email to policyandregulation@cambridgeshire.gov.uk or by post to the address below by no later than the 10th February 2021.
Cambridgeshire County Council, Policy & Regulation, Stanton Way Highways Depot, Stanton Way, Huntingdon, PE29 6PY