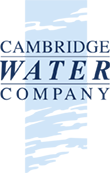 Please see below update from Cambridge Water:
A new housing development is currently under construction off Impington Lane, Impington and as part of our obligation to provide water to residents of this development, it will be necessary to carry out two new water mains connections.
Where?
Two new connections will be added at the junction of Merrington Place with Impington Lane and at the entrance to the Hill construction site adjacent to 51 Impington Lane.
When?
We are carrying out the work during the school holidays to prevent any additional inconvenience. The work will start on Saturday 29 August 2020 and will take up to five days to complete.
Will traffic be affected?
In order to carry out these necessary works safely, we will need to close Impington Lane to traffic from the junction of Merrington Place to the junction of New Road. Access to frontages will be maintained and a suitable diversion will be in place with local signage.
Clerkin Civils need to undertake two foul water drainage connections for the development so, to minimise disruption, we have arranged to work at the same time so that the road will only need to be closed once.
For details of the road closure see One.network.