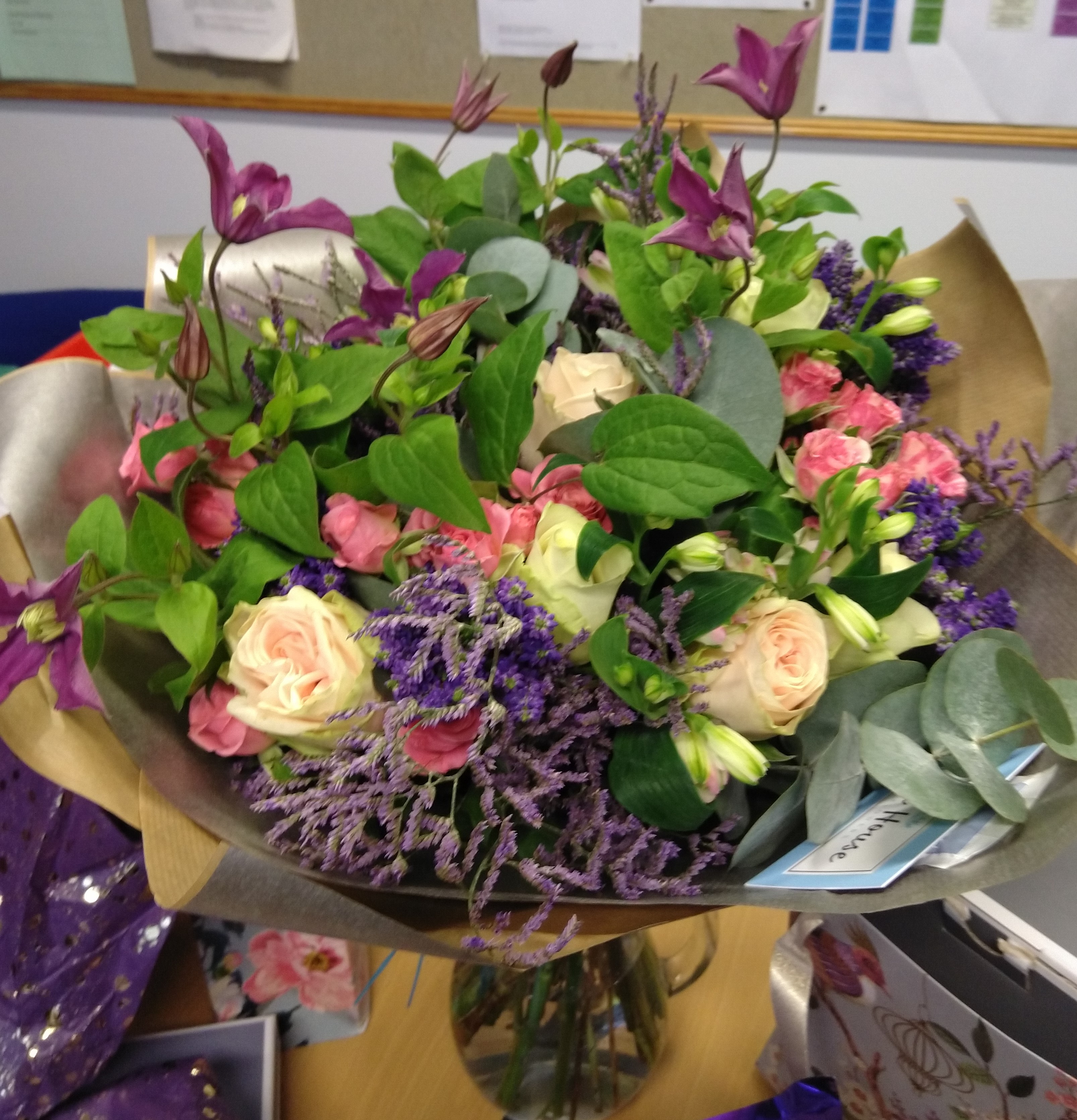 On Wednesday 25th November, Histon & Impington Parish Council said "Goodbye" and  a huge "Thank You" to Lynda Marsh, our Responsible Financial Officer (RFO) as she retired after 24 years of service.
Lynda has held the RFO position during a time of great change, bringing her financial expertise from Barclays to the role, as we see many more responsibilities being delegated to Parish Councils.  Lynda has successfully negotiated all the changes and ensured our internal audit always met requirements.  As a result, your Parish Council was able to continue delivering key maintenance services and improvements to the village, year after year.
As well as our RFO, Lynda also clerked our Recreation Ground Committee, and worked with our Groundstaff and Parish Ranger teams to improve the sports facilities in the village, which are regarded by many of our village sports enthusiasts as best in class. Please join with us in sending Thanks and Best Wishes to Lynda as she leaves us to take on new and challenging roles in retirement.
As we say Goodbye to Lynda, we welcome Theresa King as our new RFO from 1st December.  Theresa has been working with us for the past fifteen months as Committee Clerk/information Office, and has supported  the Environment Committee in achieving the projects that have been delivered throughout that time.  As Councillors we look forward to working with Theresa to support some of the significant  projects the Council will be working on during 2021.