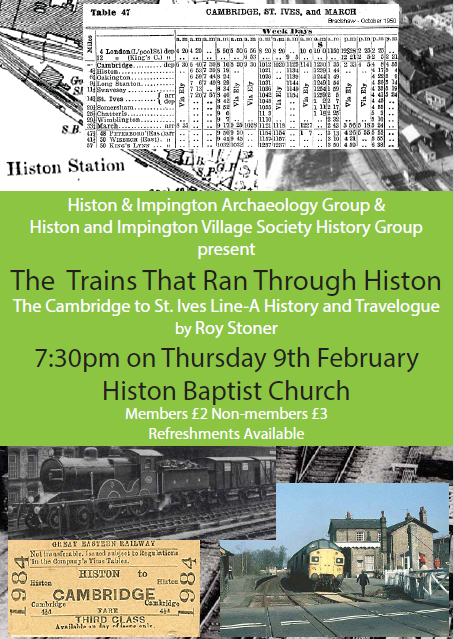 We have received the following from the Histon & Impington Archaeology Group:
We have a fantastic talk coming up on Thursday 9th February at Histon Baptist Church by Roy Stoner of the Longstanton Heritage Society. The talk entitled The Trains That Ran through Histon is about the history of the Cambridge to St Ives Railway Line ( now replaced by the guided bus).
It starts at 7.30pm and costs £2 for members and £3 for non members. Refreshments available.
We would love to see you there!